TEACHER FEATURE TUESDAY: Today's featured teacher is Mrs. Teresa McClure. Mrs. McClure has been teaching Kindergarten in Harrisburg for all of her 29 years in education. In addition to being an incredible classroom teacher, Teresa serves on numerous school committees including the PLC Leadership Team, Principal's Advisory Committee, Calendar Committee, Parents As Teachers Advisory Board, and our Instructional Support/Universal Design Learning Team. Thank you Mrs. McClure for making such a positive and powerful impact on the lives of your students, their families, and our school. #Bulldawgpride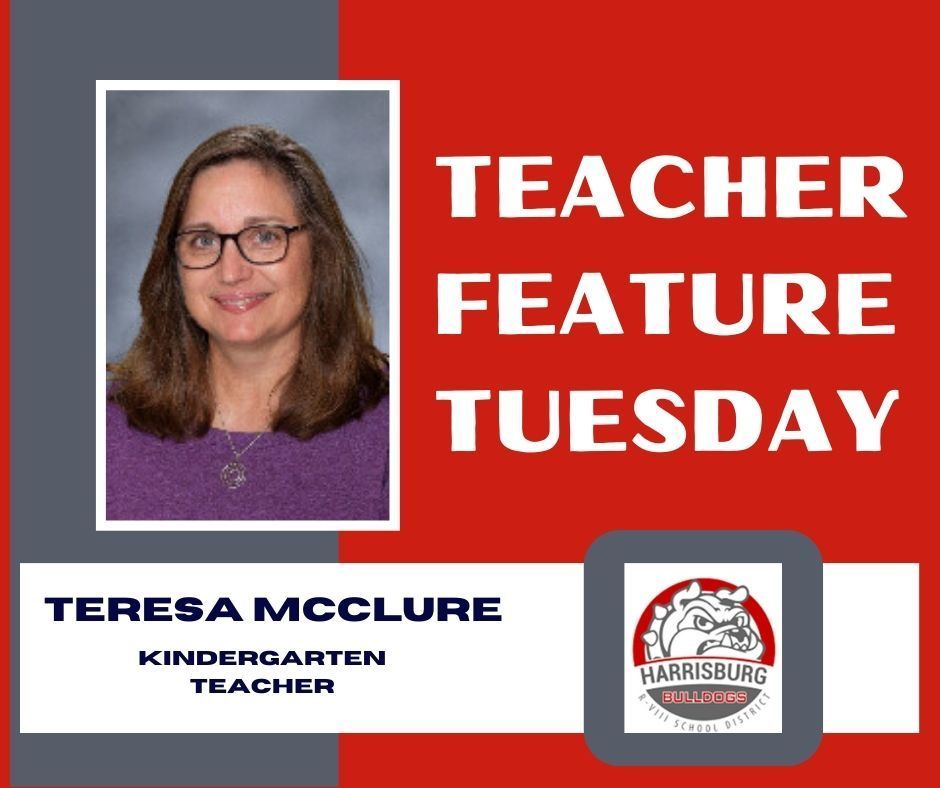 Our second semester Elementary Student Council members were given a tour of the Central Missouri Food Bank today. Students helped bag food to be distributed to families in mid-Missouri. After volunteering, students ate lunch at Shakespeare's Pizza. Students earned compliments on their great behavior and hard work at each place they visited today. We are so proud of how they represented Harrisburg!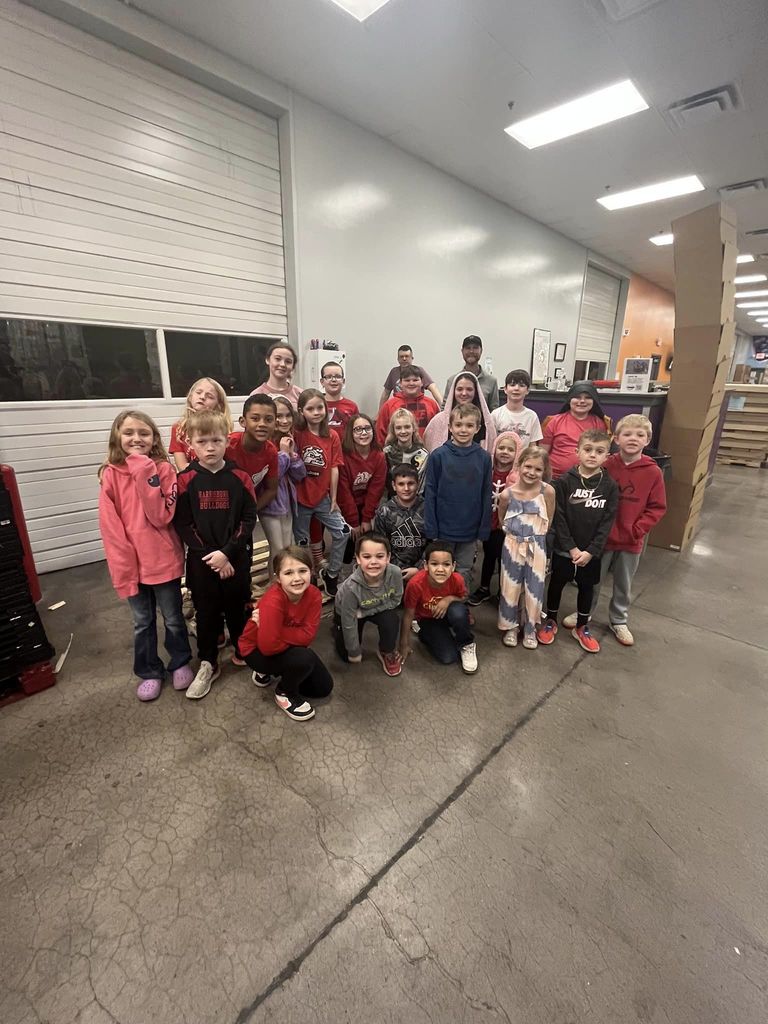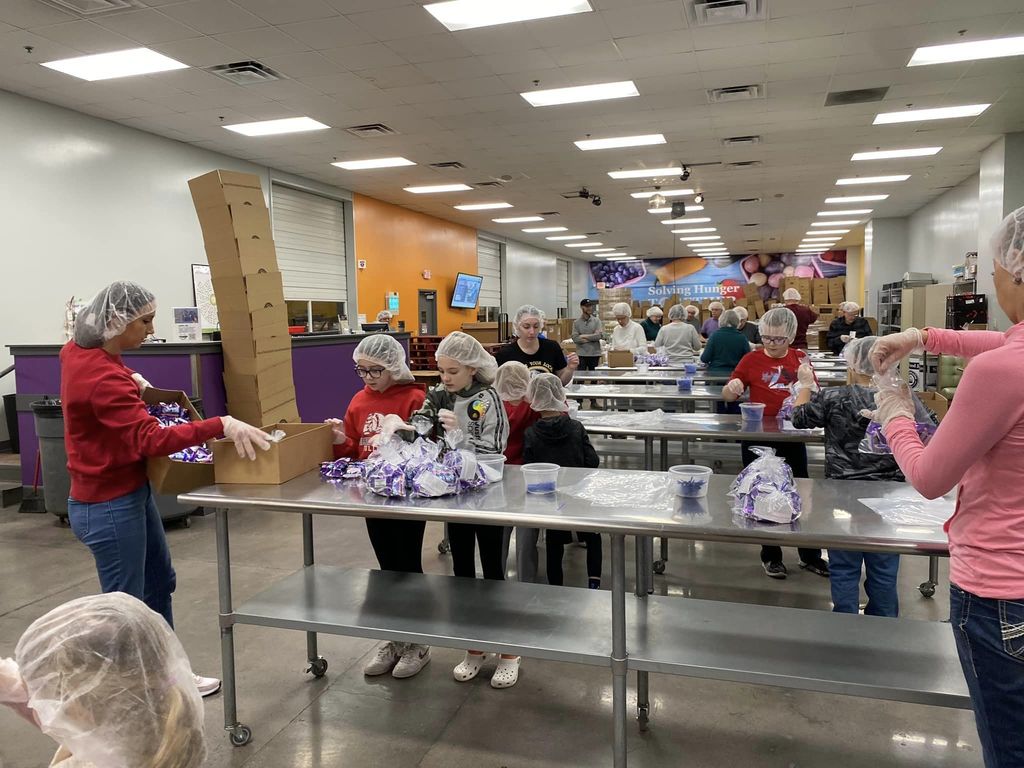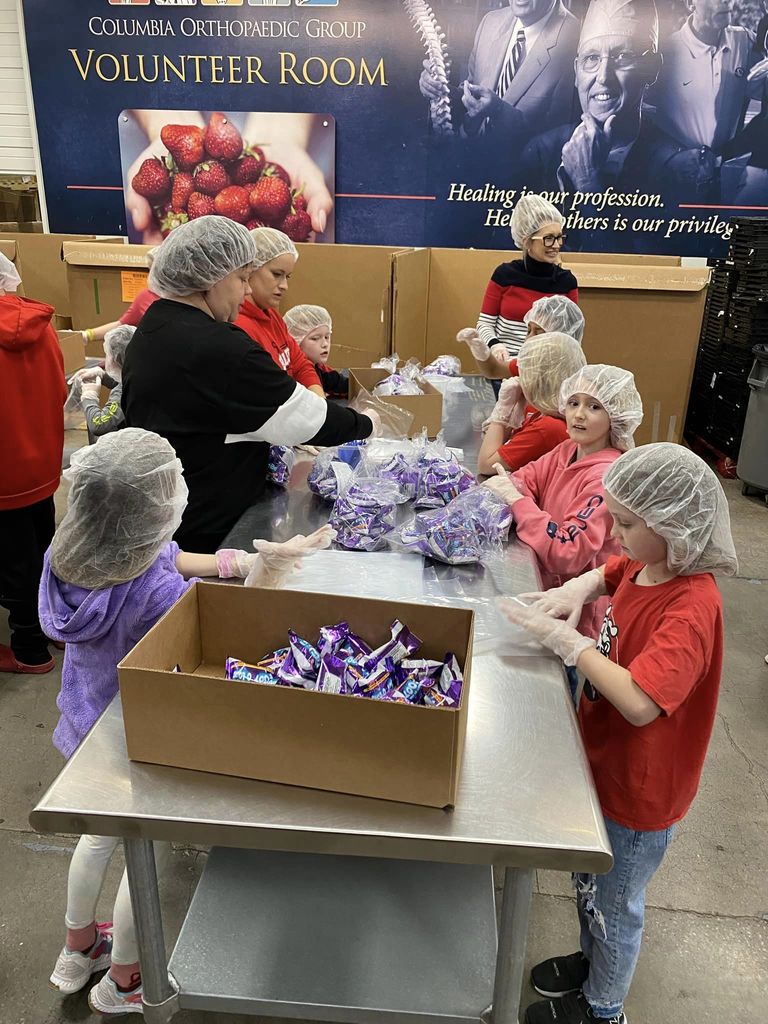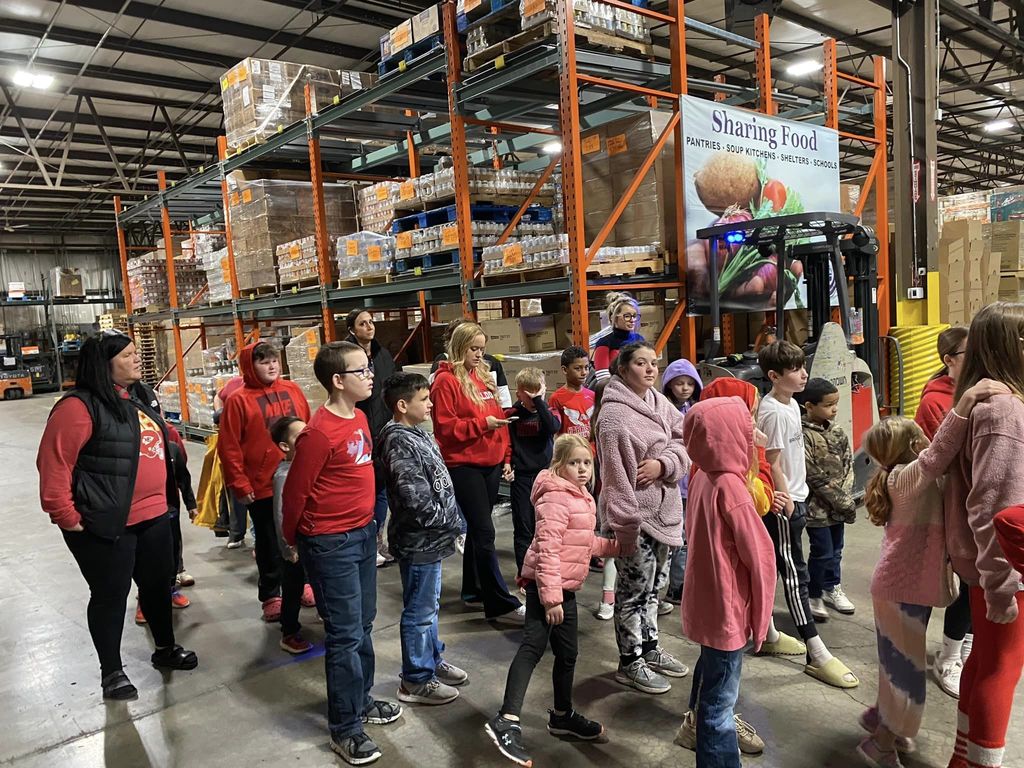 Preschool and kindergarten screening is March 29, 2023.
The Missouri Basketball Coaches Association would like to release the OFFICIAL Class 1, 2, 3 MBCA All-District Basketball Teams: mo.nhsbca.org/mbca-all-state
Harrisburg Bulldogs played in a jamboree at Mexico tonight. Tough conditions for all players tonight. #7Hard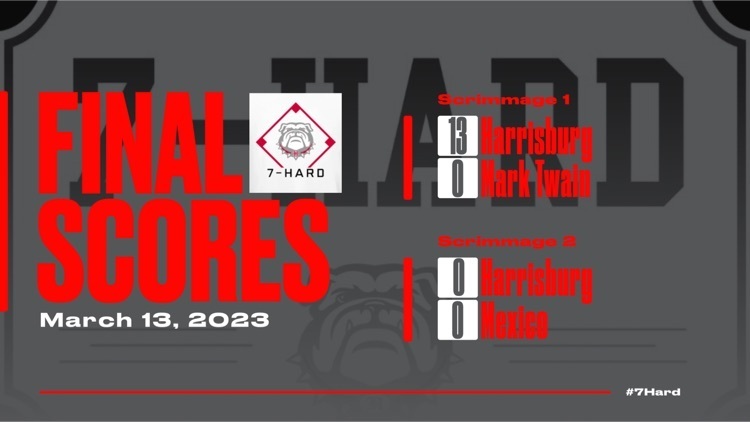 Save the date - The Elementary School Carnival will be on Friday, April 28!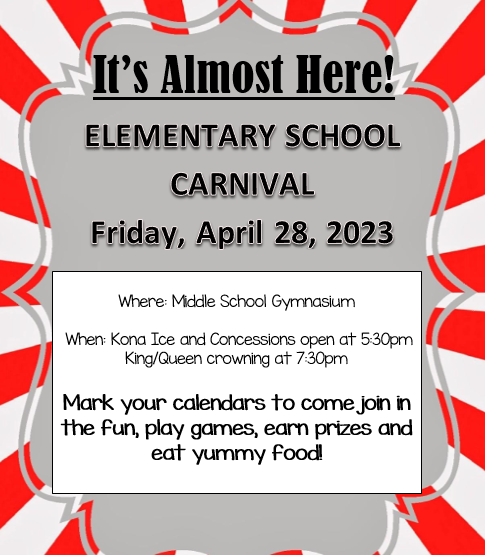 Congratulations to Sr. Darin Clayton for his accomplishments in Quiz Bowl!!! * Captain - Top Point Scorer * 1st Team All Conference - Regular * 1st Team All Tournament Team - Tournament
GAMEDAY!!! #7Hard ⚾️: Mexico Jamboree 🆚: Mark Twain & Mexico 📆: March 13th 🕠: 5:45 pm 📍: Mexico, MO 🎟️: $2/$1 🌡️: 38 degrees ☁️
HARRISBURG HS/MS SPRING SPORTS PHOTOS Sports Picture Day is: Monday, March 13, 2023 ALL ATHLETES WILL BE PHOTOGRAPHED FOR MEDIA PURPOSES. ONLY ONLINE ORDERS WILL BE ACCEPTED. HS Code: HARR5658 MS Code: HARR3656
Check out the weekly events for our Bulldogs!!!
The Harrisburg Bulldog Quiz Bowl team fell to the conference champion, Schuyler County, in the semifinals at Knox County of the Lewis & Clark Conference Tournament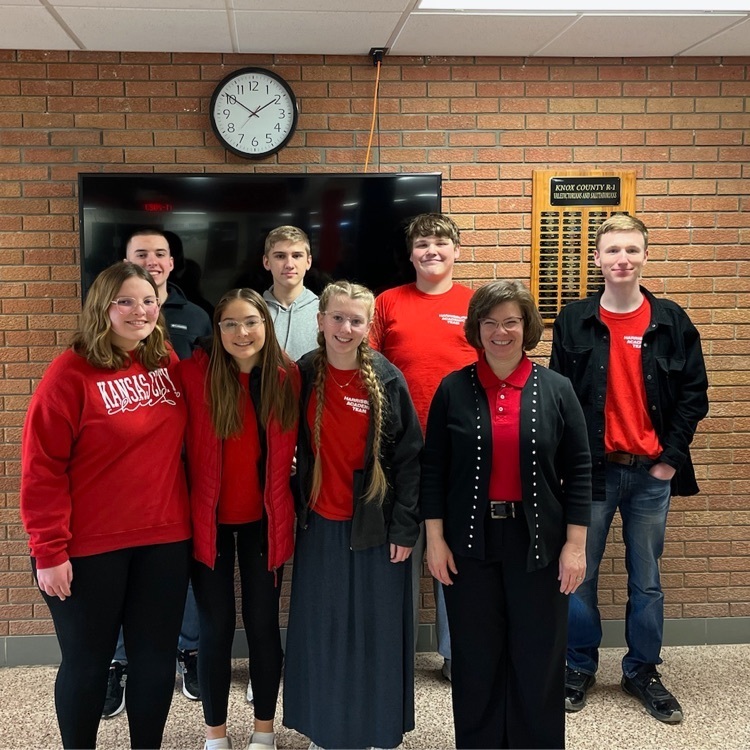 Students and staff at Harrisburg HS showed their support for London White's family, friends and the Salisbury community by wearing purple today. Congratulations to the Salisbury Panthers on their semifinal win tonight!!! #LLL
The Harrisburg Bulldog Quiz Bowl team will be competing at the Lewis & Clark Conference Tournament at Knox County on Saturday. The Bulldogs enter the tournament as the #1 seed.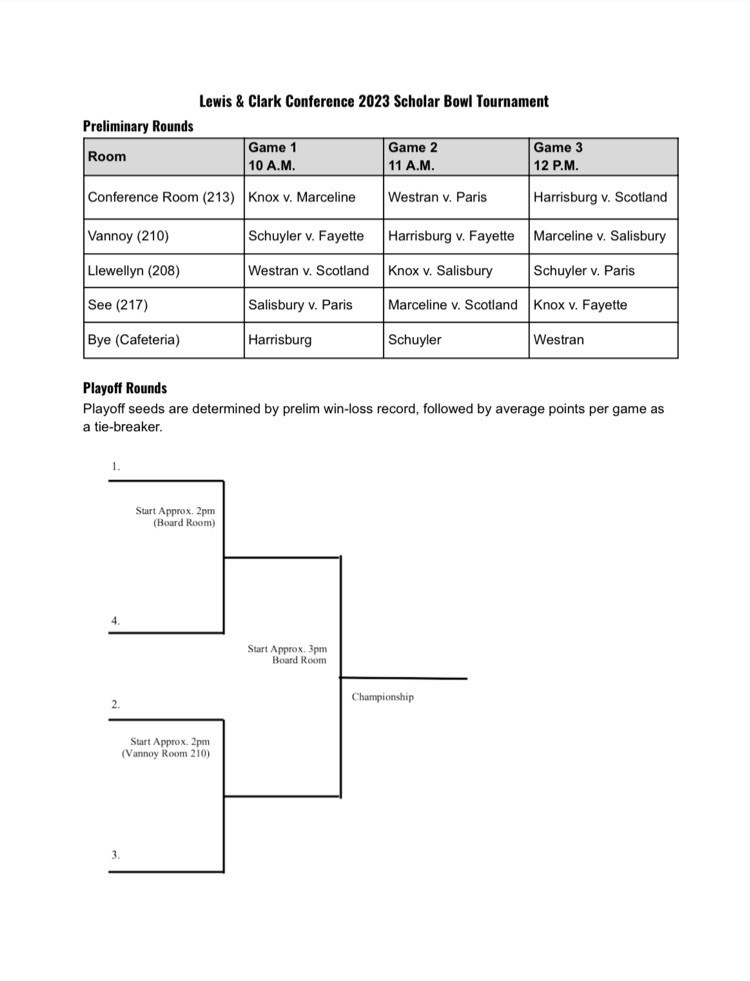 The Harrisburg Bulldogs will be playing in a jamboree at Mexico HS on Monday, March 13th. The Bulldogs will play Mark Twain and Mexico in the scrimmage. #7Hard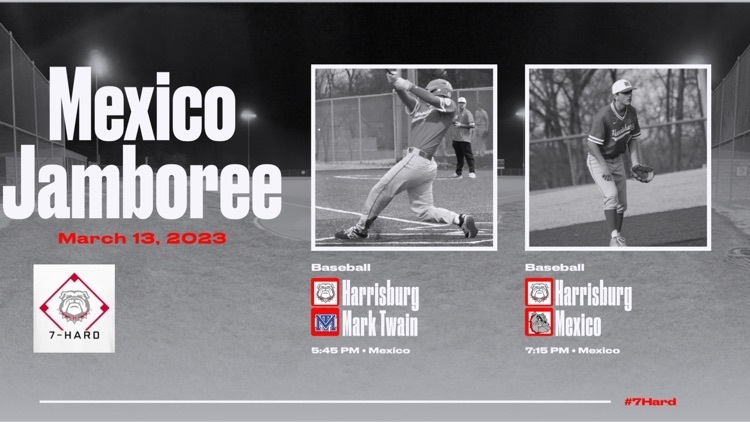 March is School Maintenance Appreciation Month and we are blessed with the best. The admin team had this to say about our crew: "Our maintenance team is the best around. Each of them truly cares about making Harrisburg the best possible school for our students, and that really shows in their work ethic every single day. We appreciate the flexibility, effort and craftsmanship our maintenance team puts into our buildings and facilities. They have a wide variety of skills that not only help keep our schools functioning, but in top condition. Tommy, Matt, Robert, and Highschool Summer Staff thank you for all you do for our students, teachers, and community." #Bulldawgpride

Good afternoon, On Tuesday, March 14th, the Harrisburg R-VIII School District will be holding a Comprehensive School Improvement Plan (CSIP) community stakeholder meeting. This meeting will take place at 6:00 PM in the high school commons. Teachers have invited different parents, business owners, and leaders in the community to attend. All members of the community are invited to attend. During our time we will review our CSIP plan, survey data, and gather feedback from the community. This meeting will last about one hour. If you have any questions please feel free to contact your building principal.
The Harrisburg Bulldogs would like to show our support to the family of London White, his friends and the Salisbury community by wearing purple on Friday, March 10th.
In the classroom-7th Graders presenting their Volcano research projects in Science!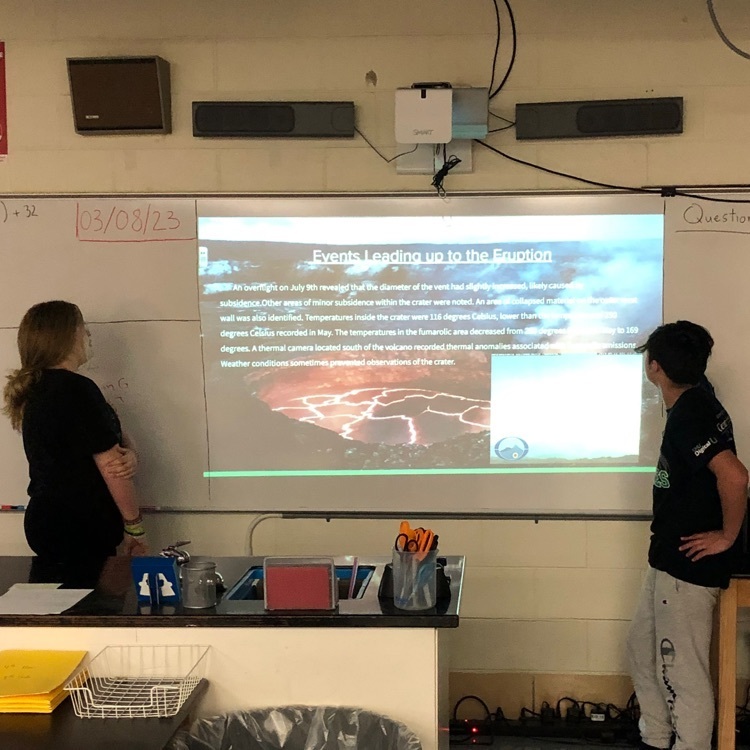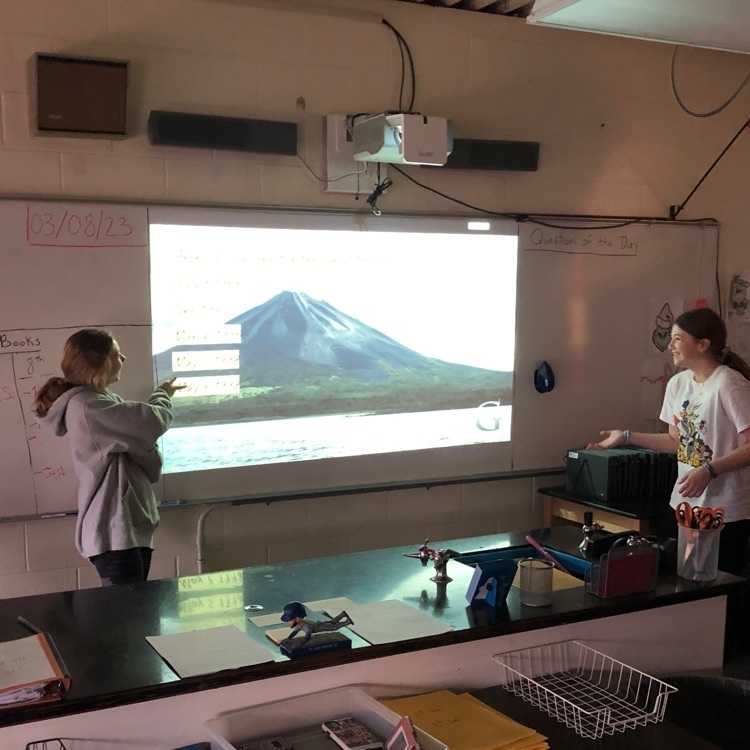 Joe Schmitz with Boone Electric Cooperative came and presented to our 6th grade Science class today. He discussed how to save energy and talked about the different power plants around Missouri.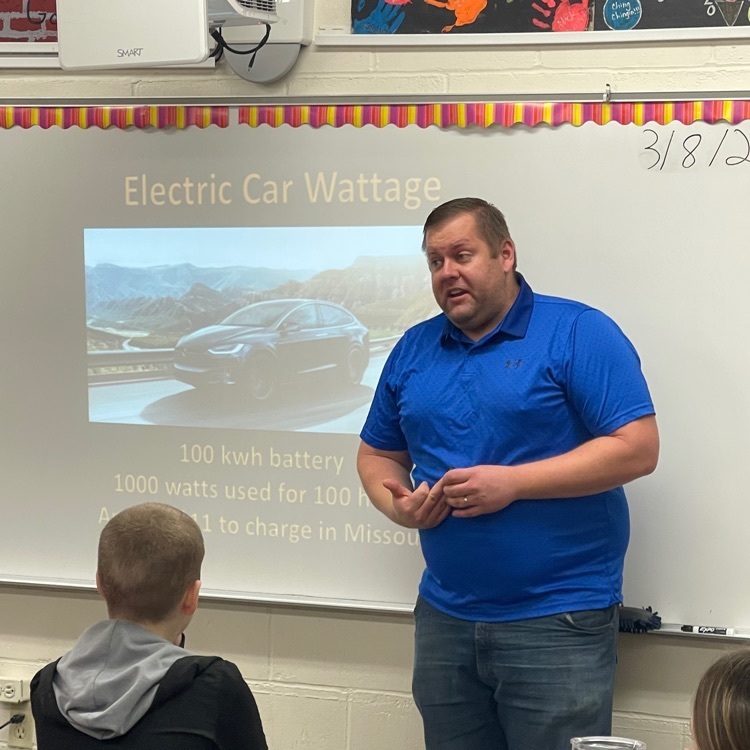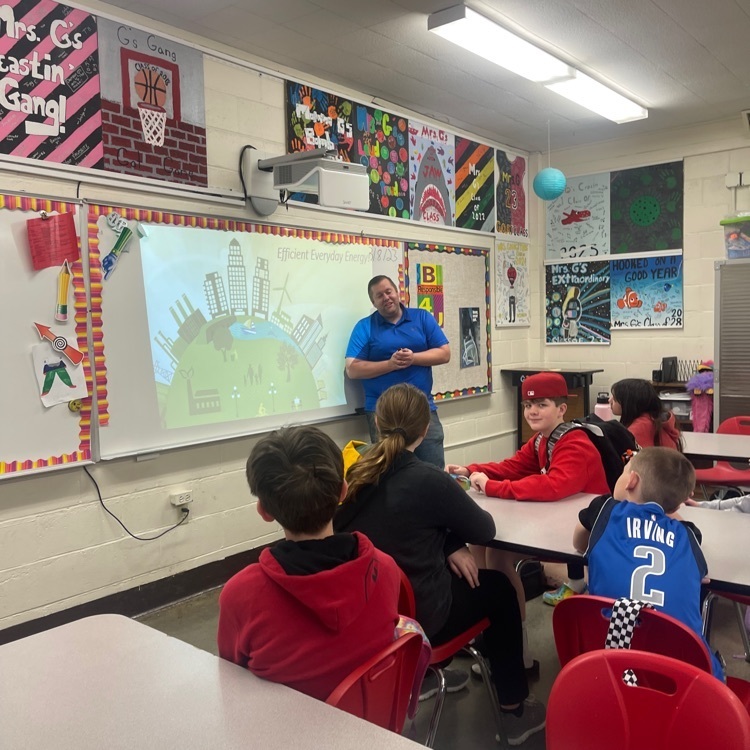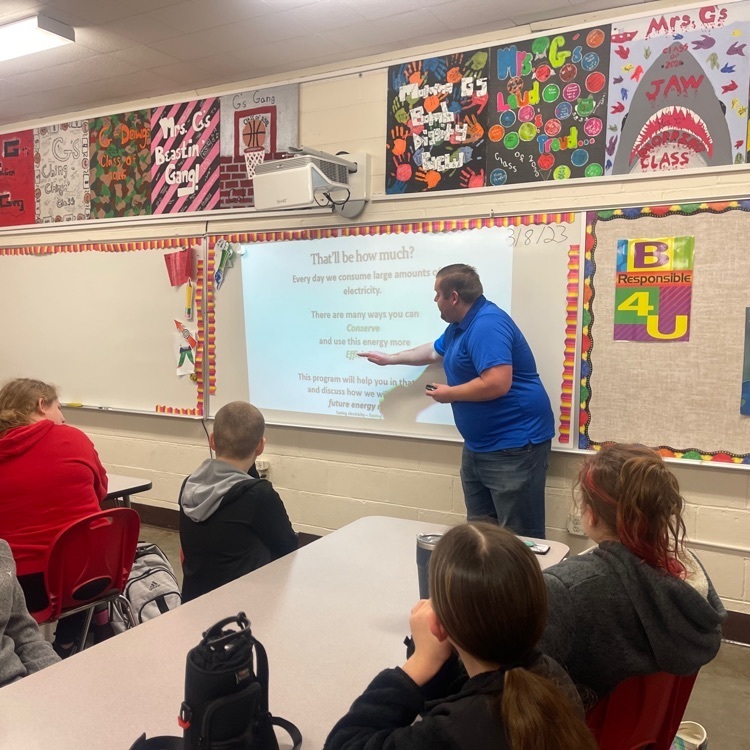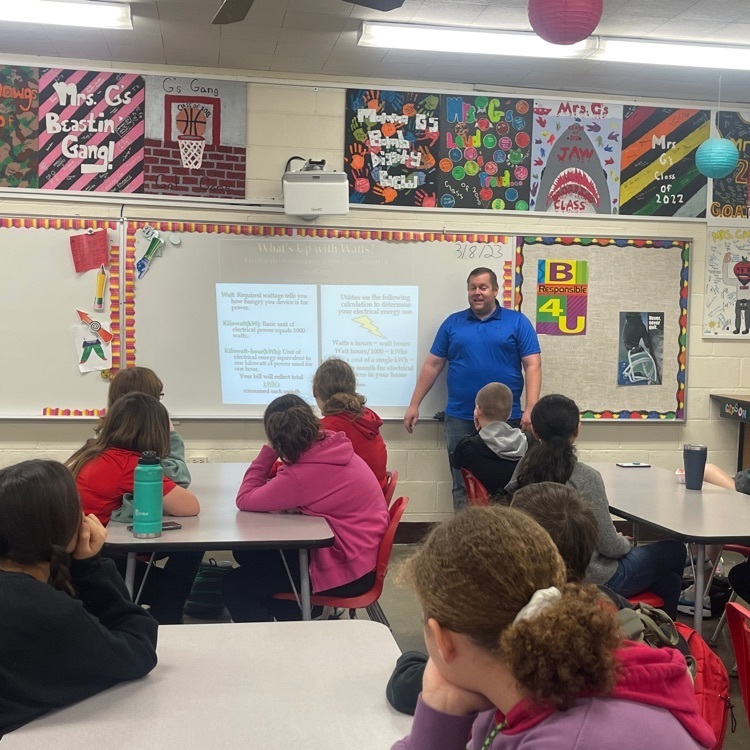 The HS Quiz Bowl Varsity won against Marceline and Westran. JV lost to Marceline but beat Westran. JV is at 6 wins, 9 losses for season; Varsity is at 14 wins, 2 losses for season. Congratulations to Coach Weathers and her students!!!