Harrisburg 3rd/4th defeats Westran 24-6 Harrisburg 5th/6th defeats Westran 25-0.
Harrisburg XC was in action today at the Gans Creek Classic. The Bulldogs were led by Caylie Doss, followed by Jill Davidson, Kourtney Strawn, Poppy Spry, and Bradey Simpson. Doss, Strawn, Spry, and Simpson all set new PRs on the day. Congratulations ladies!!!
The Harrisburg youth football teams travel to Westran this morning for a couple of games!!! Good luck to the Bulldogs!!!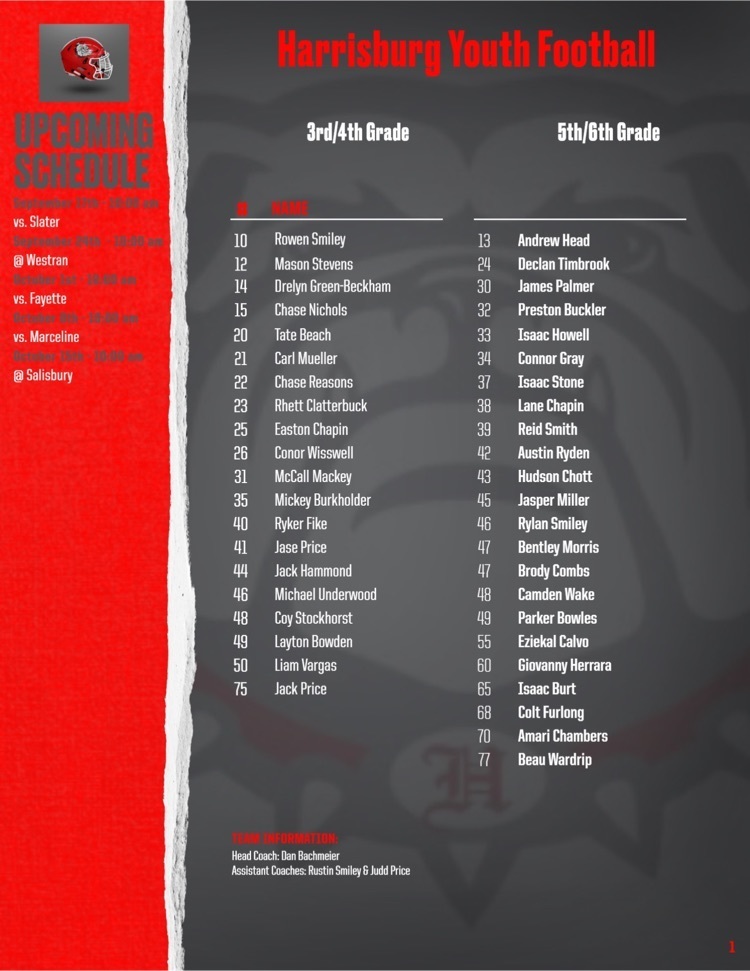 RACE DAY!!! 🏃🏼‍♀️: HS XC 🆚: Gans Creek Classic 📆: September 24th 🕘: 9:00 am 📍: Columbia, MO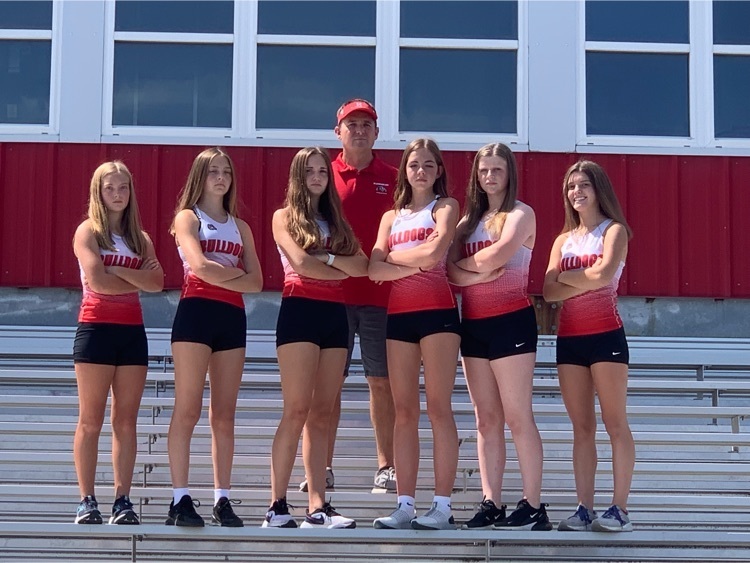 Harrisburg (4-1, 3-0) wins 14-12 vs Salisbury on Homecoming!!!! Congratulations to the players and coaches!!!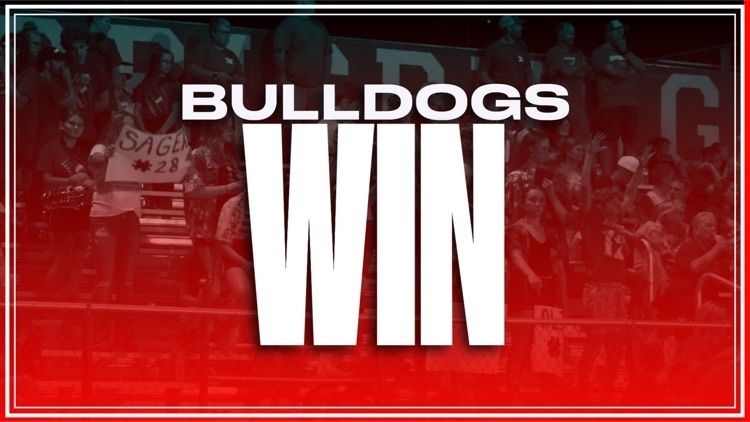 Tonight's MS softball games vs Moberly have been canceled due to wet field conditions. Games will NOT be made up.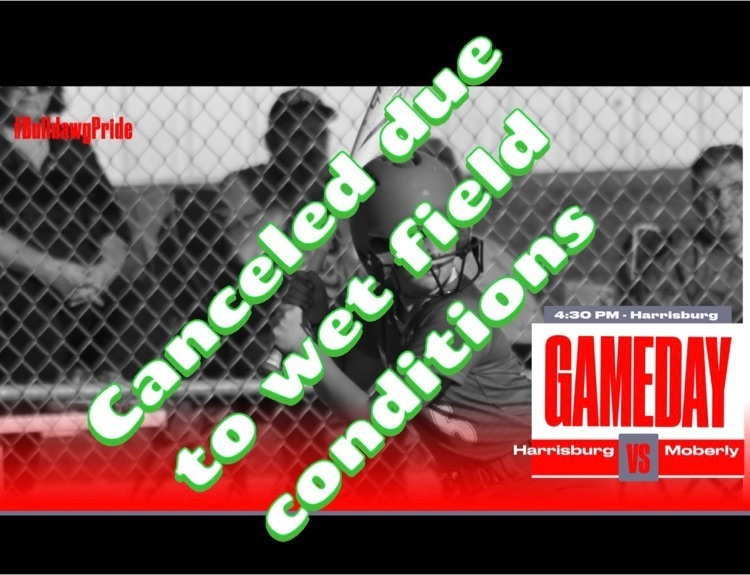 Due to inclement weather, we have canceled the Homecoming Parade. We will do a Facebook live of the Homecoming walkthrough at the middle school and elementary at 1:30 pm. Pep rally will take place at 2:15 pm at Harrisburg HS.
Check out this year's Homecoming hoodie compared to the sweatshirt from back in 1988!
Check out the king & queen candidates for 2022 Harrisburg Homecoming!!! Sr. Braden Wyatt & Carli Ellis Sr. Anthony Alicea & Austyn Anderson Sr. Harley Whitaker & Lydia Eaton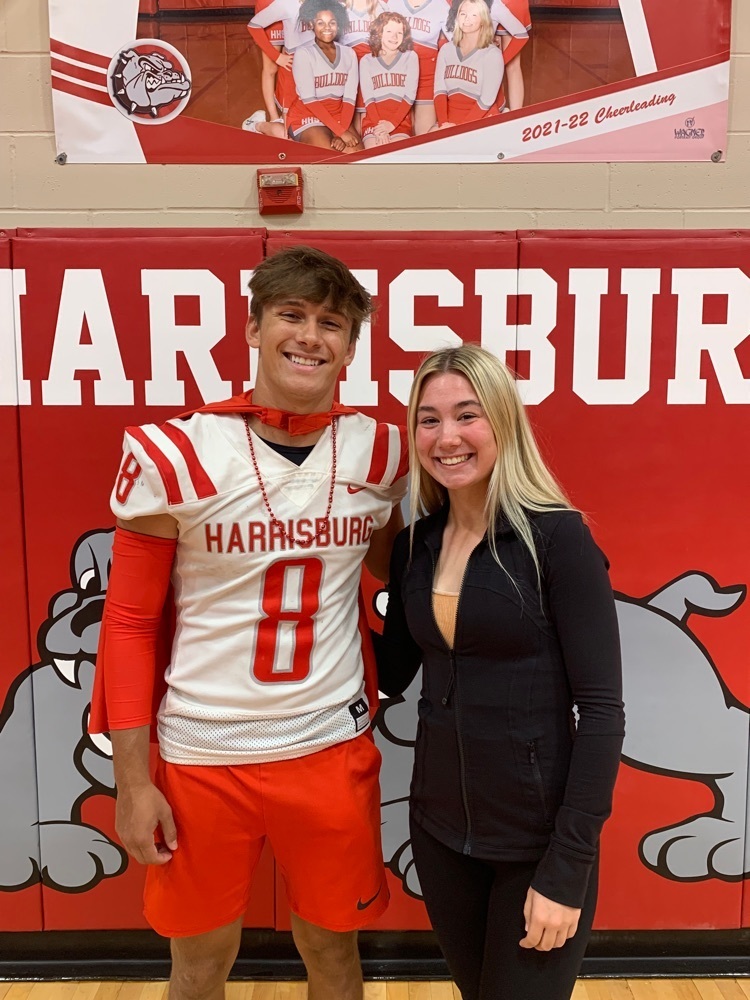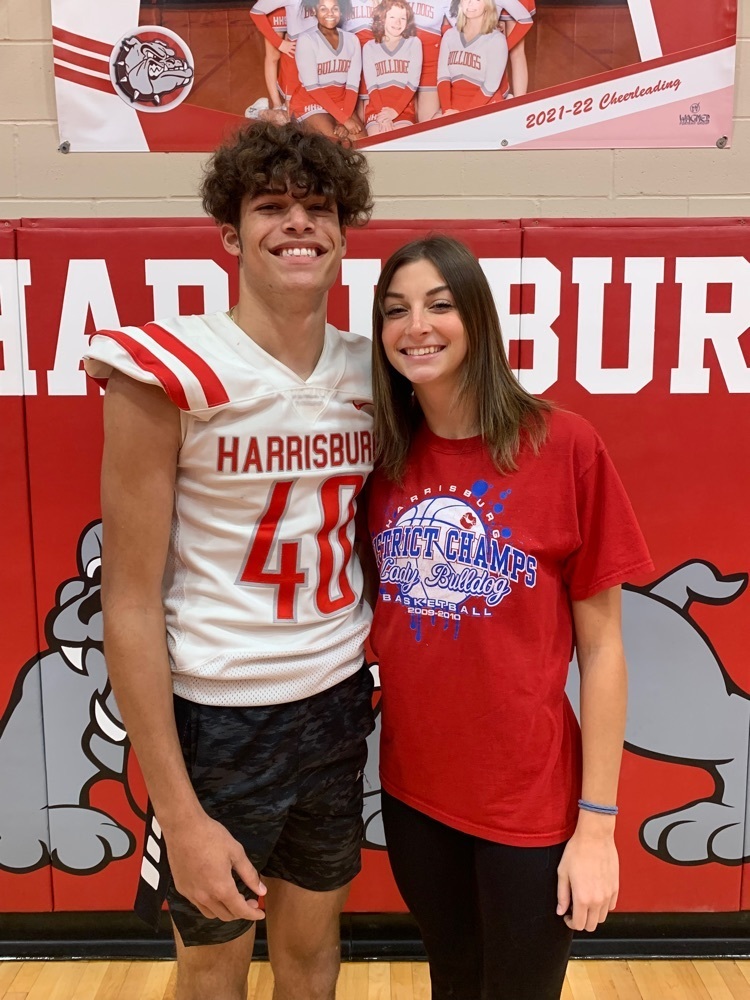 Check out the freshmen, sophomore, & junior members of the Homecoming Court!!! Fr. Bender Wardrip & KyAnn Langdon So. Angel Guzman & Ellie Shaw Jr. Hayven Samuels & Trinity Braden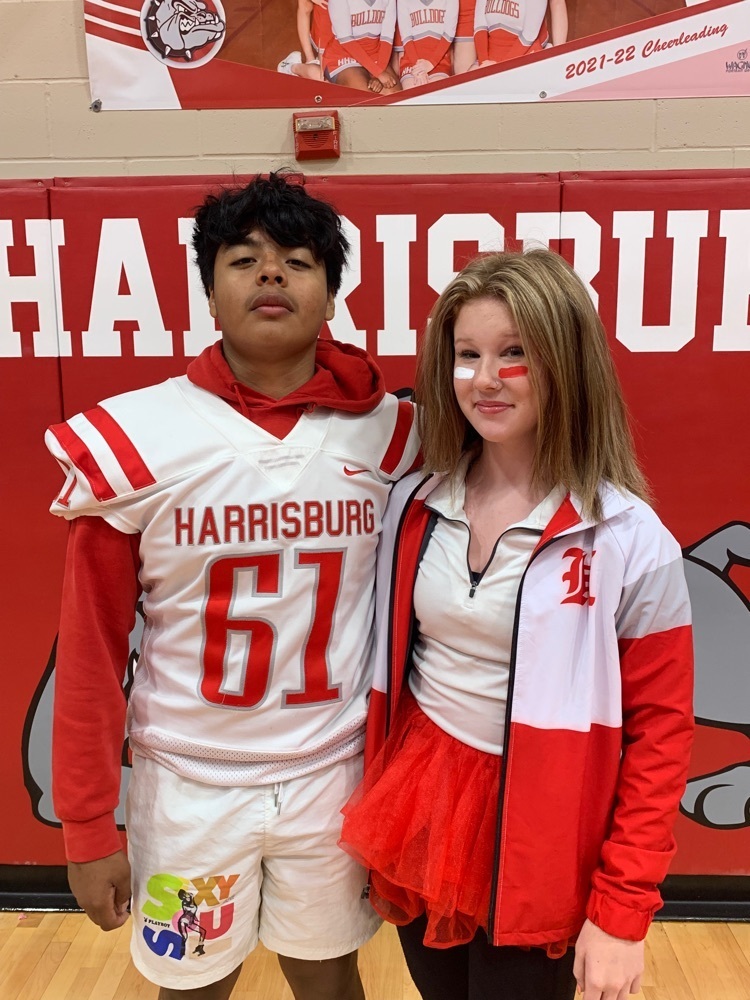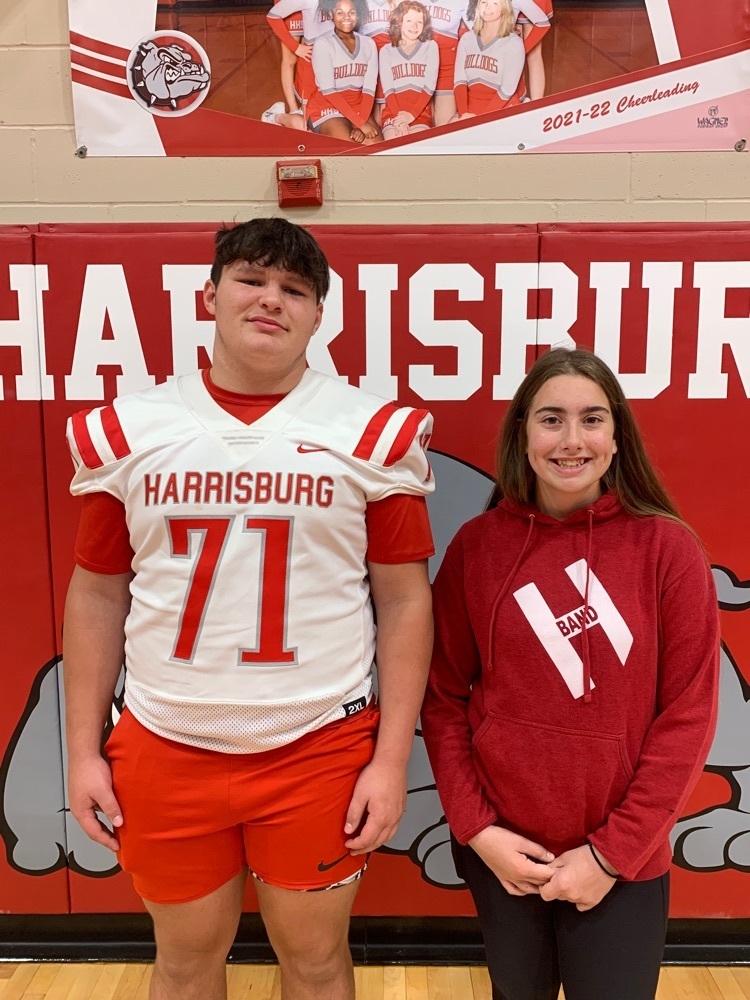 Here is the 20023 Homecoming Court: Freshman: KyAnn Langdon and Bender Wardrip Sophomores: Ellie Shaw and Angel Guzman Rodriguez Juniors: Trinity Braden and Hayven Samuels Queens and Kings: Carli Ellis and Braden Wyatt, Lydia Eaton and Harley Whitaker, and Austyn Anderson and Anthony Alicea Crowning will take place at halftime during the game.
https://frittsfotos.zenfolio.com/p735838887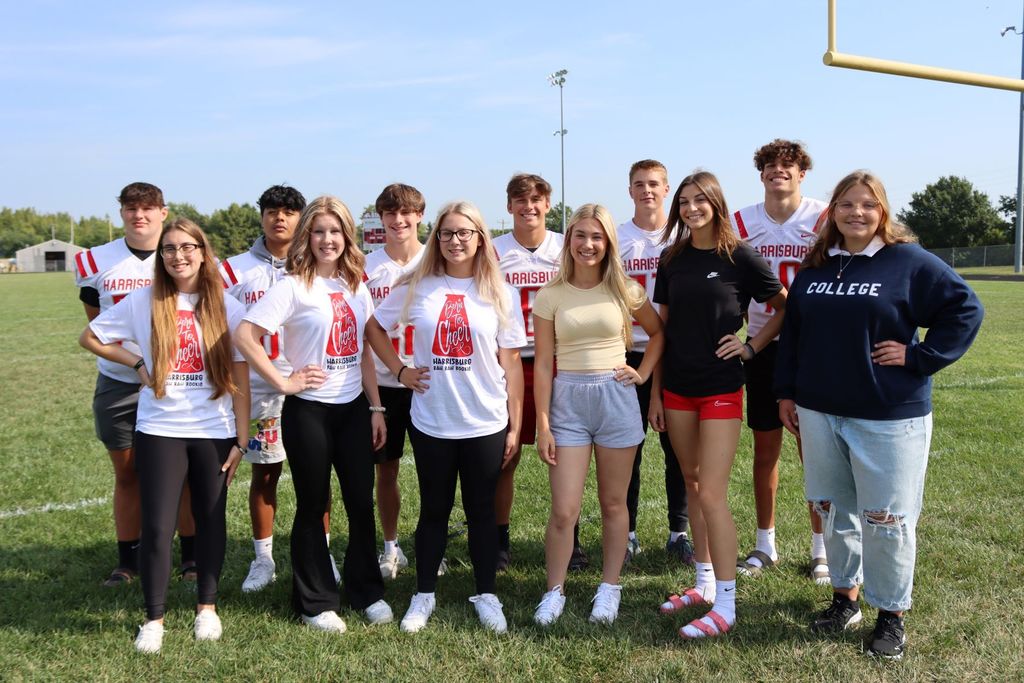 GAMEDAY!!! 🎉: 2022 Homecoming 🏈: Harrisburg Bulldogs (3-1, 2-0) 🆚: Salisbury Panthers (3-1, 2-0) 📆: September 23rd 🕖: 7:00 PM 📍: Harrisburg, MO 📺: Mid Vid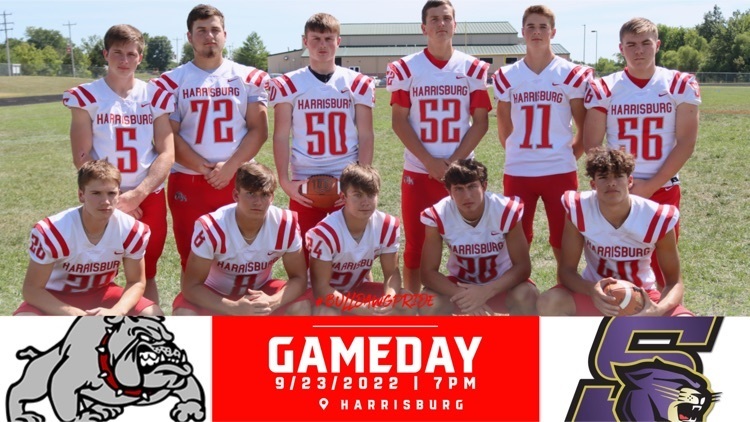 GAME DAY!!! 🥎: Harrisburg MS 🆚: Moberly Spartans 📆: September 23rd 🕟: 4:30 pm 📍: Harrisburg, MO 🏟: HS Softball Field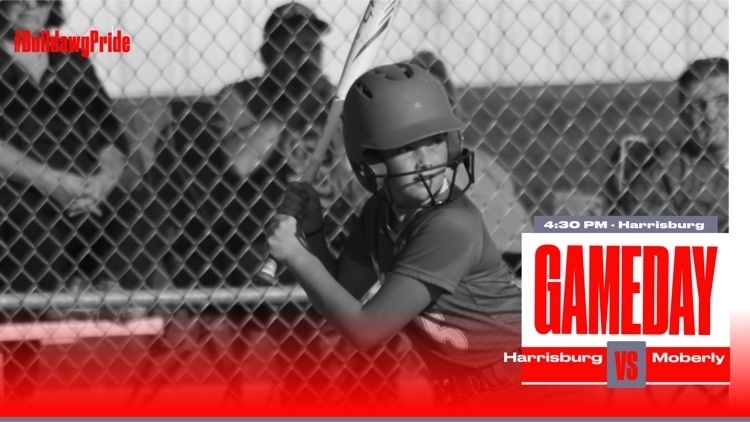 Harrisburg MS (15-1) wins 9-1 and 5-4 vs Paris MS tonight!!! Congratulations to the players & coaches!!!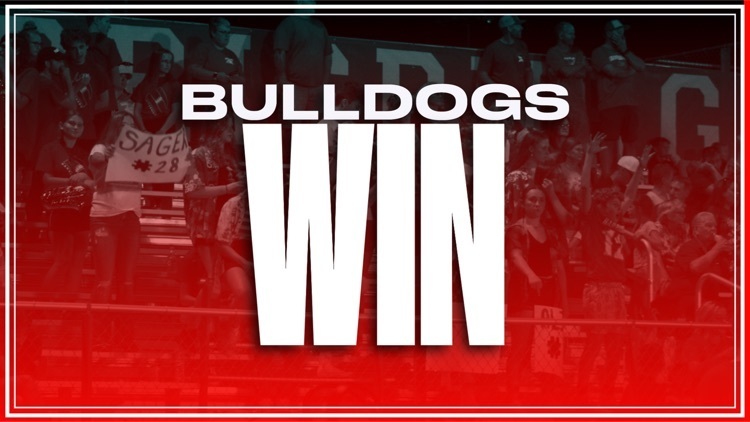 We are less than 24 hours away from Homecoming at Harrisburg!!! Check out tomorrow's events!!!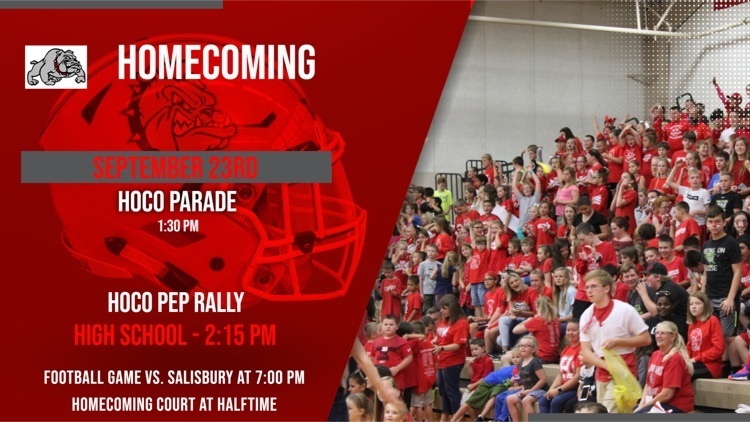 Harrisburg (6-10, 2-2) falls 9-1 to North Shelby last night. JV won 6-4 (6-2-1) vs North Shelby JV
GAME DAY!!! 🥎: Harrisburg MS 🆚: Paris Coyotes 📆: September 22nd 🕔: 5:00 pm 📍: Harrisburg, MO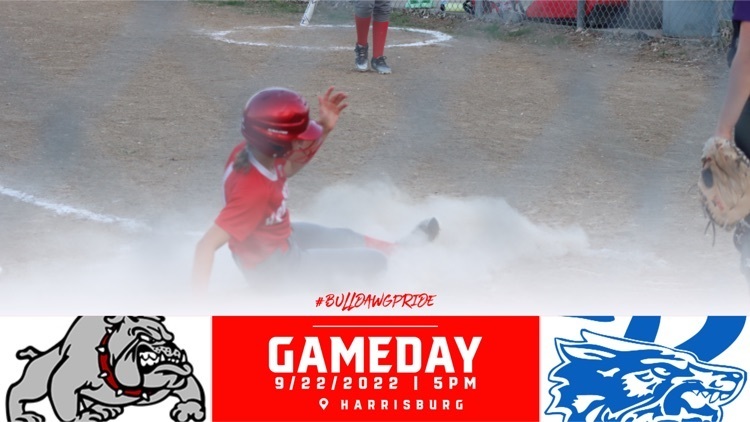 GAME DAY!!! 🥎: Harrisburg (6-10, 2-2) 🆚: Fayette Falcons 📆: September 22nd 🕔: 5:00 pm 📍: Harrisburg, MO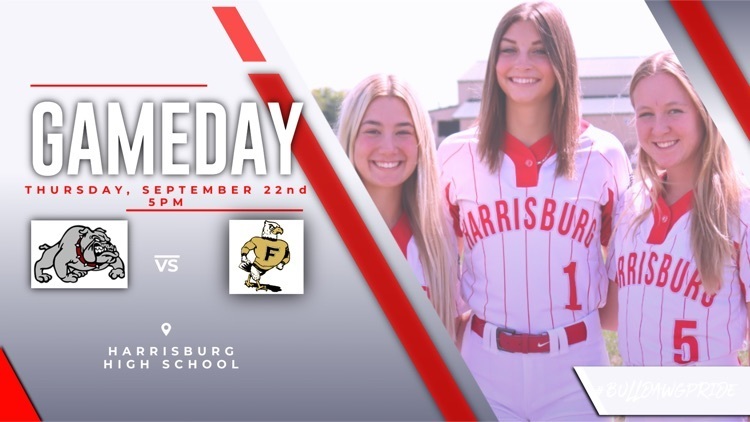 Harrisburg MS XC ran at Bethel Park in Columbia. Bulldog runners Marie Bergfield, Josey Whitaker, Isabelle DeMuth, Berkley Sublett, Carly Ott, & Malea Mackey ALL set personal best times.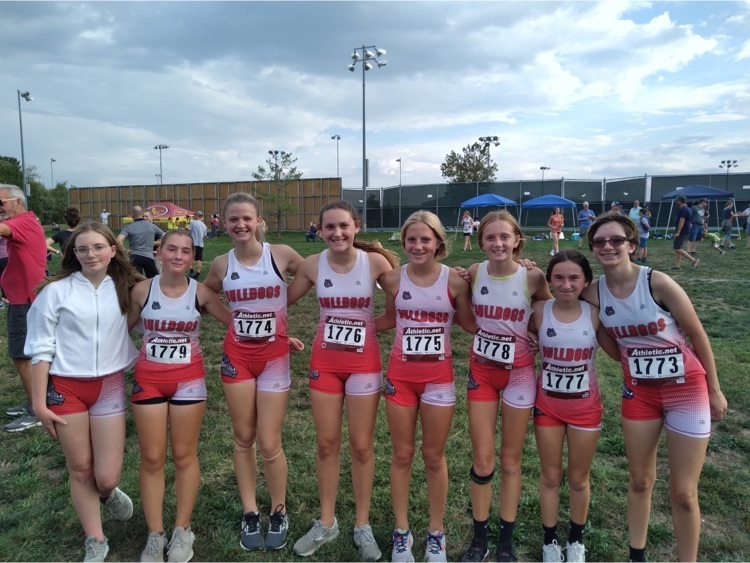 Come out to Harrisburg HS to see the Homecoming Powderpuff football game!!! Game will begin approximately 30 minutes after the conclusion of the Harrisburg vs Fayette softball game. Thursday, September 22nd